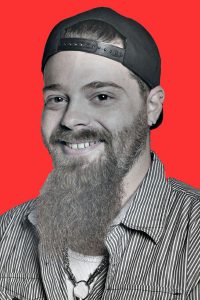 Connor Nagy
Connor, born in Queens and raised on Long Island, discovered a passion for sound mixing as a musician.  Since then, he's spend the vast majority of his professional life as an ADR recordist and Foley mixer.
Connor attended 5 Towns College in Long Island where he cut his teeth on Foley, re-recording sound for Roadhouse in an elective class.  He followed his interest in sound mixing to an internship at Westfall Recording Company, a job as a recordist at Soundtrack New York, and eventually to his position as a mixer with us here at Alchemy.
Before joining the APS team, Connor recorded Foley for a variety of high-profile projects, such as HBO's Righteous Gemstones, Showtime's City on a Hill, and the feature film Brittany Runs a Marathon. He also worked as a VO recordist for many beloved animated features, including Spider-Man: Into the Spider-Verse, Ferdinand, and Ice Age: Collision Course.