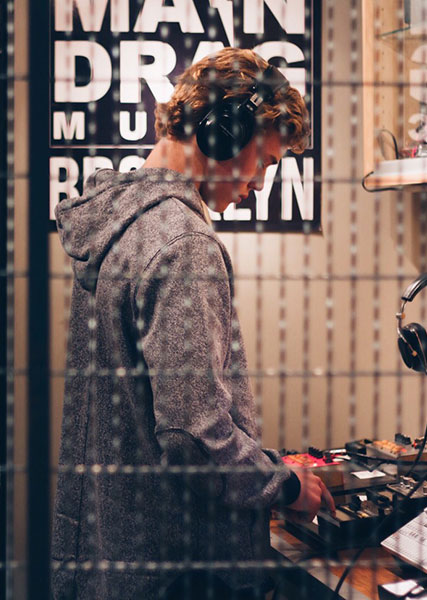 Internships
Academic Internships
Designed for current students enrolled in college level undergraduate or graduate music engineering and film sound programs, this is a 3 month internship for college credit and requires the applicant to be at least a 3rd year student with basic Pro Tools experience and at least a 3.4GPA. This is a highly immersive introduction to Foley and post sound editorial.
Competitive Internships
Designed for recently graduated and transitioning professionals looking to improve and enhance their understanding of sound editorial. It is an intensive 3 month internship 3 days a week. This internship is highly competitive and will require references and a dedication to sound editorial and design. Previous sound experience is preferred, Pro Tools knowledge is required.
Alchemy Post Sound follows the federal guidelines for internship opportunities. An internship does not guarantee employment.
Our Latest Foley Projects
Harlan Coben's Shelter

admin

2023-10-03T10:41:20-05:00

The Crowed Room

admin

2023-09-28T17:33:40-05:00

The Bear Season Two

admin

2023-07-11T12:04:38-05:00

Crater

admin

2023-05-15T11:40:57-05:00

Knock At The Cabin

admin

2023-03-01T11:02:37-05:00

Spirited

admin

2023-03-01T10:28:41-05:00

Devotion

admin

2022-11-15T11:00:19-05:00

She Said

admin

2022-11-15T10:36:27-05:00

Hellraiser

admin

2022-10-13T15:17:05-05:00

Blonde

admin

2022-10-13T15:16:02-05:00

The Serpent Queen

admin

2022-08-29T13:17:49-05:00

The Patient

admin

2022-08-29T12:48:33-05:00

The Samaritan

admin

2022-08-29T12:08:58-05:00

Prey

admin

2022-08-07T20:43:39-05:00

Resurrection

admin

2022-08-07T20:27:44-05:00

Bridge and Tunnel

admin

2022-08-03T13:25:27-05:00

Jerry and Marge Go Large

admin

2022-06-08T14:38:28-05:00

The Unbearable Weight of Massive Talent

admin

2022-04-22T11:19:14-05:00

Outer Range

admin

2022-04-13T13:57:37-05:00

Pachinko

admin

2022-04-12T12:49:24-05:00

Tokyo Vice

admin

2022-04-11T11:13:02-05:00

Night Books

admin

2022-04-07T16:24:34-05:00

Thunder Force

admin

2022-04-07T15:56:32-05:00

The Lost Daughter

admin

2022-04-07T15:18:57-05:00