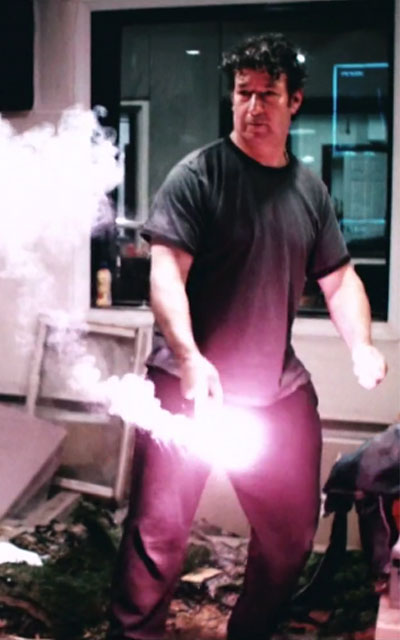 We are Foley artists, Foley editors, and Foley mixers.
The design and creation of the APS Foley stages is the result of over twenty years of Leslie Bloome's Foley artist career. Leslie has worked at some of the industry's best studios including: Sony Picture Studios in Culver City, The Saul Zaentz Center in Berkley and Soundtrack in New York City.
In addition to our primary Foley stage, Alchemy's second Foley stage gives the team flexibility to create reverberant interior footsteps to better match locations. Whether it's a hospital lobby or an old creaky opera house, the second Foley room has adjustable room acoustics and interior house surfaces to add perspective and depth.
With every surface, shoe, room, and prop imaginable, the APS Foley stages allows us to perform complex sounds from the small intricate clock-work clicks of a watch to the massive earth-shattering debris of an explosion. Alchemy has the right tools and expertise to deliver perspective, depth, and detail to any soundtrack.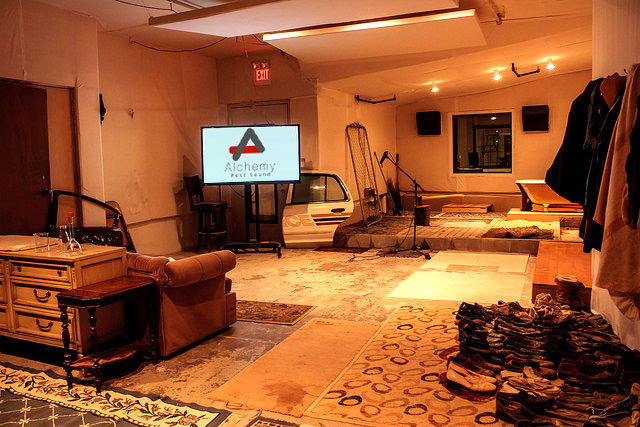 Main Foley Stage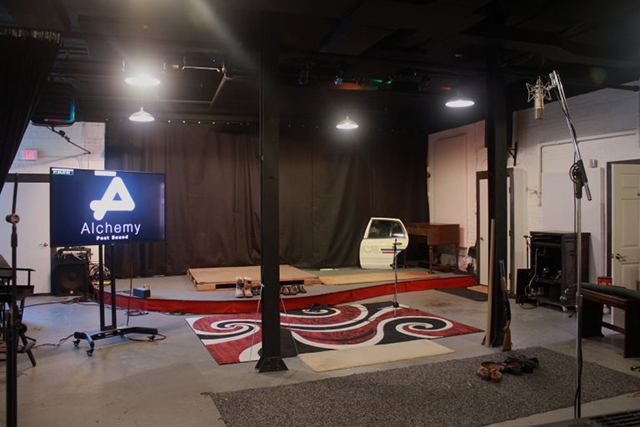 BIG ROOM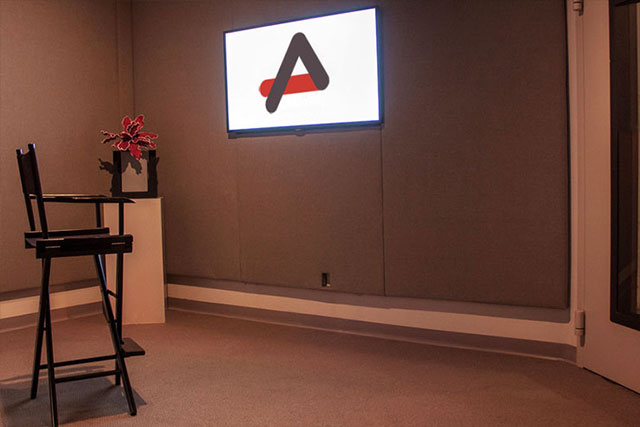 ADR STAGE