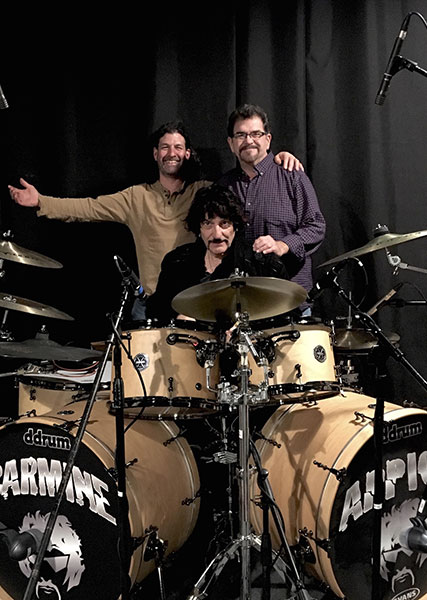 Music
Alchemy Post Sound's 1,100 sq ft. live performance space is designed for scoring and music recording, live performances, video shoots, private events, and industry showcases.
We are equipped with a full PA system, lighting, monitors, and a full backline.
Our adjacent isolation room has a full line of sight to the stage, giving us the ability to accommodate any scenario.
APS has multiple PA systems available for rent. We can support events of any size, from small clubs to large outdoor festivals.
Recording
Microphones
Neumann U87-AI
Neumann TLM-103
Neumann KMR-81 (3)
AKG 414 B-ULS (Stereo Pair)
AKG C-1000
AKG D-112
Sennheiser MKH 416 P48
Sennheiser MKE2-E Lavalier
Sennheiser E604 (3)
ElectroVoice Vintage EV 150
Beyerdynamics M201 TG (2)
Sanken Cos-11D
Shure SM-7B
Shure Beta-57 (4)
Shure SM-57 (8)
Shure SM-58 (5)
Shure Beta-52 (2)
sE Electronics Gemini II
Blue Encore 300
Schoepps CMIT 5U
Schoepps CMC 461
Headphones
AKG 240 (4 pairs)
Audio Technica ATH M30(2 pairs)
Sony MDR7506 (1 pair)
Vic Firth Isolation SIH1 (1 pair)
Pre-Amplifiers
Millennia HV-3D (8 Channels)
Millennia HV-3C (2 Channels)
Grace M201 (2 Channels)
Trident S20 (2 Channels)
Joe Meek Twin-Q (2 Channels)
Earthworks 1024 (4 Channels)
CAP.I VP 28 DBL2 (6 Channels)
Digidesign C|24 (16 Channels)
Console and Control Surfaces
Control Room A
Digidesign C|24
Control Room B
Avid Artists Control
Computers and DAW
Both control rooms are equipped with:
Pro Tools HD 10 and 11
12 core Mac Pro's with PCie Native Cards
A/D Converters
Control Room A
Apogee Symphony 24
Control Room B
Apogee Rosetta
Digidesign 192 Blue
Monitors
Control Room A
Adam A7 7X's
Auratone Cubes
Control Room B
Dynaudio BM 5A's
Field Recorders
Sound Devices 633
Tascam DR-40
Backline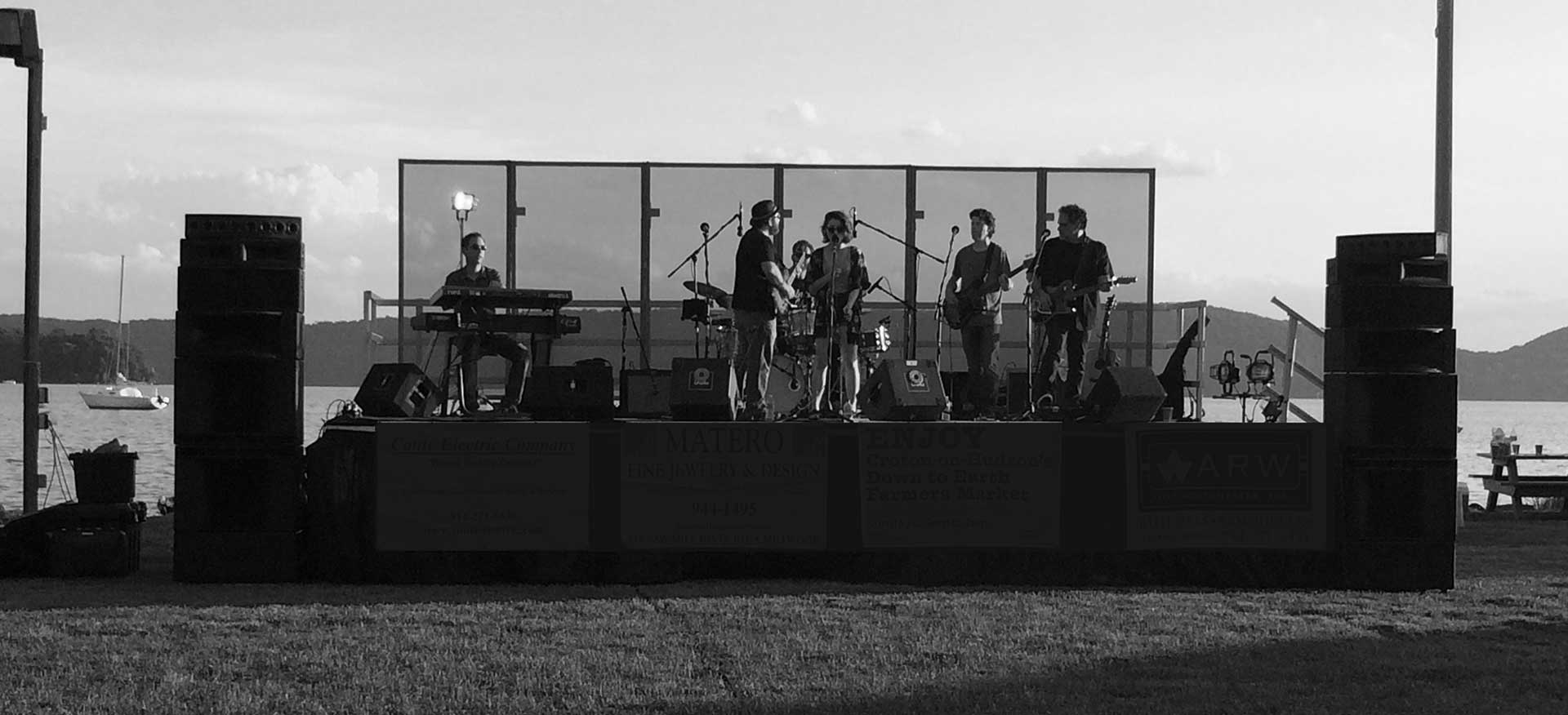 Guitar Amps
Fender Vibrolux Custom
Fender Deluxe
Fender Blues Jr
Fender Acoustisonic
Mesa Boogie Dual Rectifier
Bass Amps
David Eden Highwayman 500 head
Mesa Boogie Bass 400 head
Ampeg SVT Pro head
David Eden 4-10″
David Eden 2-10″
Vintage Acoustic 361PP Cabinet
Hartke 4-10″
Keys
Hammond M3 Organ with Leslie 122
Fender Rhodes
Alesis QS6 Controller
Roland FP-09
Roland Gaia SH-01
Roland Octapad
Drums
Yamaha Studio Pro
24″ Kick
8″, 10″. 12″. 13″, 15″ Toms
Pearl Metal Snare
Pearl Piccolo Snare
LP Timbali's
LP Congas
PA Systems
Festival System
Allen and Heath QU-24 console
Custom designed 14,000 watt Quad amped towers including Piezzo, Hi, Hi Mid, Low Mid and 2 subs per array
8 seperate monitor mixes as well as two Matrix mixes out for video
Crown Amps array
JBL and EV Monitor wedges
DBX 2231 EQ's
DBX 166 Compressors
2 Lexicon MP 100 Reverb units
Large Club System
Allen and Heath 16.2 or Mackie 1602 mixer both with 16 inputs and 6 monitor mixes
3 way EV S-1503ER Mains
JBL JRX 100 Subs
JBL Monitors wedges
4000 Watt Crown Amp
(2) 2000 Watt Crown Amps
DBX 2231 EQ's
DBX 166 Compressors
Lexicon MP 100 Reverb unit
Small Club
Mackie 808s 8 channel Power Mixer
2 monitor mixes
JBL or EV 2 way Mains
JBL or Carvin Monitors wedges
Every Live performance is unique. Depending on your needs we can also provide you with all the necessary Backline, Snakes, Mics, Stands, Cables and the personnel to set up, mix and manage your event.
Our Latest Foley Projects