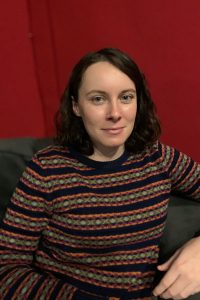 Annie Taylor
Annie is Alchemy's Foley Apprentice.
She grew up in California where she earned her Bachelor's in film from CSU Monterey Bay, focusing primarily on location and post-production sound. Her enjoyment of the craft and particular interest in Foley led her to pursue her Master's degree in sound design at the Savannah College of Art and Design. While she was in school she was nominated for the Verna Fields MPSE Golden Reel Award for her Foley work on the short film "Time."
Annie is currently working on broadening her skills as an apprentice at Alchemy, hoping to improve her work as an artist and as an editor.