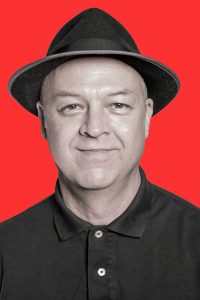 Shaun Brennan
Out of everyone here at the studio, Shaun is definitely the "Most Named Shaun" employee. Since the first day he started working here, there was no denying that he works here.
Shaun was born on planet earth, where he was also raised. As a boy, Shaun had many interests and hobbies, chief among which was film sound (maybe).  He would go on to perform as a foley artist for some amount of years- greater than zero years, but definitely less than his age in years. It's not like he's been doing foley since he was a baby…right? I honestly have no idea, do babies do foley?
Shaun has worked on several high-profile projects such as "Films" and "Television Shows." When asked for his thoughts on foley's place as an art form in a world increasingly dominated by AI, Shaun said "My name is Shaun. Sorry, to be specific my first name is Shaun, my last name is Brennan. So I guess that would make my full name 'Shaun Brennan.'" Wow.