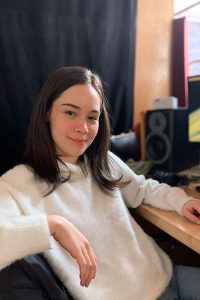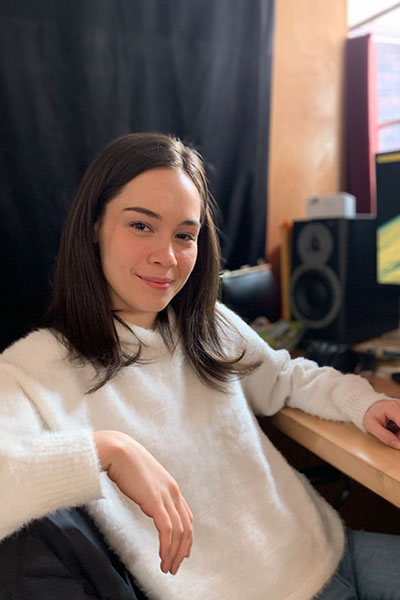 Laura Heinzinger
Laura Heinzinger is Alchemy Post Sound's Foley editor and sound effects editor.
While earning her fine arts degree from Parsons the New School for Design, Laura enrolled in a sound design course on a whim, which sparked her interest in electronic music and sound. Since then, she has scored music, designed and edited sound for films and episodic television.
After working for various post production sound studios such as Harbor Picture Company and Explosion Robinson, Laura transitioned into Foley art and editorial. She joined Alchemy Post Sound's Foley team in early 2017, and is now a Foley and sound effects editor.
Laura's work includes television shows like High Maintenance, The Looming Tower, and Berlin Station as well as films like The Blessing, Don't Worry (He Won't Get Far on Foot), and Monsters and Men.

On Pointe

admin

2021-03-16T15:47:14-05:00

Filthy Rich

admin

2020-09-25T12:35:17-05:00

Monsterland

admin

2020-09-25T11:51:29-05:00

P-Valley

admin

2020-07-16T10:30:55-05:00

I Know This Much is True

admin

2020-06-05T19:55:21-05:00

The Hunt

admin

2020-03-27T12:43:15-05:00

Spenser Confidential

admin

2020-02-28T13:05:05-05:00

The Invisible Man

admin

2020-02-25T15:21:46-05:00

Sundance 2020

admin

2020-02-25T12:24:53-05:00