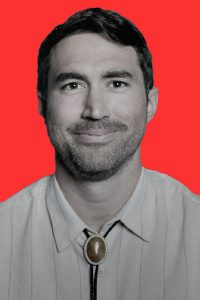 Curtis Henderson
Before moving to New York in 2018, Curtis lived a life of quiet desperation in central Texas. Searching for anything that sounded interesting, he began to work as a recordist. From local bands on live college radio to the flow of small streams in the "greenbelt," Curtis would record anything that sounded interesting to him. Needless to say, the desperation was existential.
After graduation from the University of Texas in Austin, Curtis found a home at Keyland Sound, working to hone his skills as a foley artist and sound editor. This experience would eventually lead him to pack up his ten gallon hat and riders and cross the Mason-Dixon Line. Since moving north, Curtis has worked on numerous feature films to critical acclaim, receiving an Emmy nomination for his work on Fyre.
Outside the studio, Curtis passes the time baking Kolaches, practicing archery and daydreaming about learning how to sail.

Chris White
admin
2023-10-31T09:49:07-05:00
Curtis Henderson
admin
2022-11-15T19:31:19-05:00